12-year-old Maia Gough's 'Britain's Got Talent' Audition brings Simon Cowell to his feet
You know you always hear the Welsh can sing? And you know you see a performance very occasionally where you think "That girl/boy is going to be a massive superstar?" Then watch this. 12-year old Welsh girl Maia Gough on Britain's Got Talent last night.
Maia walked on stage, sang the Whitney Houston classic song 'I Have Nothing' just as amazingly as Houston and, not only got the entire auditorium on their feet, but Simon Cowell as well. And all done without a trace of nerves whatsoever.
Watch 12-year-old Maia Gough singing 'I Have Nothing' below, then listen to her again without watching the video to hear just how pure and strong this girl's voice really is.
And, I'm telling you now, Maia Gough is going to be signed by Simon Cowell. I could see it in his eyes.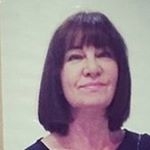 Latest posts by Michelle Topham
(see all)