Weirdly, I have not managed to get around to seeing 'Interstellar' yet. Weirdly, only because I seem to be a bit obsessed with the 'Interstellar' soundtrack.
Then again, who wouldn't be. The soundtrack was written by the incredible German film composer Hans Zimmer (The Thin Red Lion, The Lion King, 12 Years a Slave), and it gives me goosebumps.
That's why I've been listening to the Main Theme from 'Interstellar' on repeat rotation for the last week. The extended version, of course, as you want to have something this lovely last as long as possible.
Well, that, and the soundtrack is still getting a lot of buzz in the stratosphere. So, I thought it might be timely to mention it here.
Now go listen to the Main Theme from 'Interstellar' extended version below. Goosebumps. I'm telling you.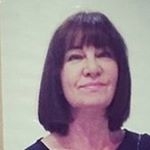 Latest posts by Michelle Topham
(see all)