Popular Japanese rock band Man with a Mission released their 'Rain' music video yesterday.
The song itself is the band's latest single, and is one of the tracks included on Man with a Mission's upcoming Break and Cross the Walls II album, which is due out on Wednesday, May 15th via Sony Music.
Man with a Mission's 'Rain' music video features the song's Japanese/English lyrics, as well as scenes from the new movie Radiation House, as the music video is a collaboration with the just-released film.
Radiation House, directed by Masayuki Suzuki (Masquerade Night), follows radiographer Iori Igarashi and the woman he is in love with, An Amakasu, as she goes back to the tiny island where her doctor father runs a small medical clinic.
An island that, after Amakasu's father dies, suddenly finds many of its inhabitants stricken with a strange infectious disease.
Man with a Mission's 'Rain' music video includes 'rain' scenes from Radiation House, as they are a significant part of the movie's plot.
Watch Man with a Mission's 'Rain' music video below.
The five-member band, of course, wears wolf masks as this has been their gimmick since they were first founded back in 2010.
Well, hey, they do look cool, and they are a brilliant way to give the incredibly popular musicians a modicum of privacy, as they are filmed wearing the masks more often than not.
Listen to more of the band's music on Spotify.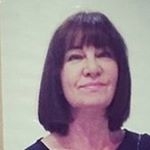 Latest posts by Michelle Topham
(see all)