Singer, songwriter and actress Mandy Moore was on The Tonight Show Starring Jimmy Fallon this week, where she talked about how she got her start in the music business. Singing the national anthem at various sporting events around Orlando, Florida.
Moore told Fallon she got her first gig because she saw a 12-year-old girl, her own age at that time, singing the national anthem at an Orlando Magic basketball game and thought "I could do that".
So she and her mother approached The Orlando Magic with a demo tape and a plate of cookies her mother had baked. Needless to say, she was not only hired by The Magic but, according to Moore, she soon became the national anthem girl at many other Orlando sporting events.
Her national break came, however, when a Fed Ex driver heard her singing in a music studio, got her demo tape and submitted it via a friend of a friend to someone at Epic Records in New York City.
Soon after, Mandy Moore signed a recording contract, and her career took off.
So, does Mandy Moore still sing the national anthem? Watch the video below to find out.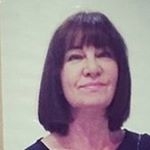 Latest posts by Michelle Topham
(see all)