Manic Street Preachers' single 'Walk Me To The Bridge' rocks
I was reminded just how much I love the Welsh band Manic Street Preachers when they gave a rare live performance on the Late Late Show with James Corden a couple of nights ago. So, today, I decided I'd go back to one of my newest favorite Manic Street Preachers tracks for my Repeat Rotation Video.
The track is called 'Walk Me To The Bridge', and it's the first single from their newest studio album Futurology released late last year.
When it was first released, 'Walk Me To The Bridge' was thought to be about former band member Richey Edwards with fans all over the internet lamenting his leaving….again.
According to bassist Nicky Wire, though, 'Walk Me To The Bridge' was written about the Øresund Bridge, the bridge that connects Sweden and Denmark, and was composed during the time Wire had serious doubts about his future with the band.
The video too for 'Walk Me To The Bridge' is wonderful. It comprises footage of the band, interspersed with a young woman being given instructions by a mysterious voice on the phone, running from place to place around Berlin as the voice instructs her, and at each new place having to make decisions as to which way to go. Just like we all do in life really.
Watch Manic Street Preachers' 'Walk Me To The Bridge' below. It's the perfect song to start off your Saturday right.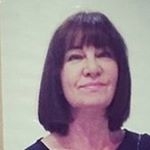 Latest posts by Michelle Topham
(see all)