For anyone who is still experiencing winter, and for me, as I am suffering from 98 degree Bangkok heat at the moment and wishing for a bit of 'midwinter', here is Maps version of 'In The Bleak Midwinter'. It features British indie pop singer Polly Scattergood, and it is awesome depressing. So it is my Repeat Rotation Video today. (Come on. Some days, depressing is just what you need).
And just in case you're not familiar with Maps, he, yes he, is a British musician called James Chapman. He's known for his electronica and indie rock music, and he creates some of the coolest sounds.
'In The Bleak Midwinter' was one of my favorite songs as a kid, as my school music teacher always used to have us sing it. But I have to say, I like this version even more. It's sad.
Listen to Maps and Polly Scattergood singing 'In The Bleak Midwinter' below. And do watch the video as well. It's suitably melancholic.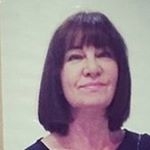 Latest posts by Michelle Topham
(see all)