There are so many reasons why I'm thankful I discovered Conchita Wurst last May. Not just because of her although, frankly, she's more than enough. But also because of the other singers I'm discovering through her. Singers like Italian Marco Masini, a god of a man I came across yesterday for no other reason than I watched the final of the Sanremo Festival. A festival I'd never seen until Conchita Wurst sang at Sanremo on Wednesday night. (Sorry, I'm in Asia, and often off the 'European radar').
And Marco Masini? Holy hell. What a voice that man has. A voice that sounds like it was raised on mature whisky from the finest oak cask, and then anointed with honey. (Here Masini is in the Sanremo Festival final).
And because Conchita Wurst ignored the Italian bigots that desperately tried to stop her singing at Sanremo, I'm now in love with Marco Masini and that amazing voice. And that's the beauty of who Conchita Wurst is for me. Good comes from good. And Conchita Wurst? She's more good for me than you could possibly ever know.
Meanwhile, listen to Marco Masini singing 'Aspettami Li'. He's my Repeat Rotation Video today. I don't even know what the song really means, and it just makes me cry and cry.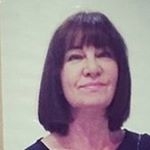 Latest posts by Michelle Topham
(see all)