I have now watched most of Italy's Sanremo Festival 2015 final night and I have to say, even if I'm happy Il Volo were the eventual Sanremo winners and will be representing Italy at Eurovision, there were a few other singers and songs I loved, and would have been just as happy with.
Including this amazing song from the incredible Marco Masini — Che Giorno è.
And that is what is such a great pity about events like the Sanremo Festival. There are usually several other songs that are just as wonderful as the one that eventually wins. But, after Sanremo, will rarely be heard of again.
Let's hope Marco Masini's Che Giorno è isn't one that gets forgotten, as it is a gorgeous song and his voice is phenomenal. No wonder he has had such an illustrious career. Because, God, can that guy sing. (And you all know how I am about guys with tattoos and beards!)
Listen to Masini below in both his finals performance at the Sanremo Festival and in his official video for Che Giorno è . Isn't that performance last night just astounding? And what a frikking kick-ass song.
And, yes, it is another song you should play with headphones on and as loud as you possibly can. Because that song, it will reach your soul.
As for my future with Marco Masini, I just bought 'Cronologia (Special Edition)' on iTunes. What an incredible album that is and, yes, it does include Che Giorno è.
EDIT: Sorry, but Rai, the Italian TV station that airs San Remo removed Marco Masini's original San Remo performance of Che Giorno è, so I'm including another live performance he gave of the song some time later. A performance that is, thankfully, just as gorgeous.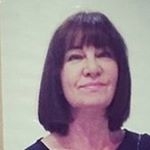 Latest posts by Michelle Topham
(see all)