Country pop, R&B singer songwriter Maren Morris' 'Background Music' was played on this week's episode of Fire Country last night — Fire Country, Season 1, Episode 5, "Get Some, Be Safe".
The song was played as Bode and Gabriella are making plans to see each other later.
Advertising
Maren Morris' 'Background Music' is one of many songs the Texas native has had featured on hit series over the last few years.
The lovely, mellow song came out earlier this year as the fifth track on Morris' third major label studio album Humble Quest.
That album was released on the Columbia Nashville label.
An album that featured hit singles 'Circles Around This Town', and 'I Can't Love You Anymore'.
The album made it to #2 on the U.S. Top Country Albums chart, as well as charted in Canada, in the UK at #3 on the Country Albums chart, and in Scotland.
Advertising
Maren Morris herself began performing live while still a teen in Texas, and then released three studio albums on indie labels.
It was only when she was signed with Columbia Nashville after her 2015 self-titled EP became so popular, however, that she gained the national attention she deserved.
Since then, her music has earned her a Grammy Award, five Academy of Country Music Awards and many other national and international awards.
Listen to Maren Morris' 'Background Music' from last night's Fire Country on her Humble Quest album down below.
You can also hear it in the track's official music video, which features the singer shot in a romantic haze as she gazes out of the window and sings about loving the man she loves, but admitting they both know their relationship will eventuall end.
Watch the first season of Fire Country on CBS.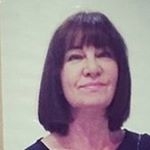 Latest posts by Michelle Topham
(see all)