Martin Garrix's latest release has just hit and it's a cool, upbeat track with a definite Avicii feel.
Called 'These Are The Times', the song features JRM, a still pretty much unknown singer, who is about to become a lot more known now that this track has hit (it premiered 53 minutes ago on YouTube, and already has over 100,000 listens!).
It is also a song that fans have been waiting for since the Dutch producer premiered the song at Ushuaia Ibiza earlier this month.
BREAKING : Martin Garrix premiered brand new music last night during his first post injury show at Ushuaia Ibiza. This song is apparently called 'These Are The Times' and it features the vocals of JRM. What do you guys think? 🌴

🎬 @lauradegraaf13 pic.twitter.com/pNvd2mZkkJ

— MARTIN GARRIX HUB (@MartinGarrixHub) July 5, 2019
On the YouTube page for the track, Garrix himself had this to say about his new release:
"In partnership with AXE Music and Sony Music I'm releasing my new track 'These Are The Times' featuring beautiful vocals from my friend JRM! Love playing this one at my liveshow".
'These Are The Times' also comes with an official music video that is just as upbeat and happy as the song.
It features a man and women both getting ready for their day, putting in headphones and heading out. Both have a long blue rope attached to them. A rope that pulls them through the city and ever closer to each other.
Both eventually meet on a rooftop, where they stand and happily stare at each other.
Watch Martin Garrix's 'These Are The Times' in the official music video below.
Now isn't that a hella catchy song?
Keep up on upcoming Garrix music and shows on his website.
Related reading: Listen to Martin Garrix's 'Mistaken' (Club Mix) — it's is a slow build track that is still beautifully danceable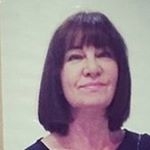 Latest posts by Michelle Topham
(see all)