As a music journalist, I could not be happier with the soundtrack for the upcoming Marvel's Guardians of the Galaxy video game.
I mean, not only is this thing massive, with its huge list of licensed 1980s hits, hell, as a radio DJ back in the 80s in Cincinnati, Ohio myself, I played most of them on my shows.
Talk about bringing back fabulous memories for me. (But can I also say, "Jesus, this thing must have cost developer Eidos-Montreal a helluva lot of money", as we're not talking no name bands here).
The full list for the songs on the Marvel's Guardians of the Galaxy game soundtrack looks like this:
Blondie – Call Me
Blue Oyster Cult – Don't Fear The Reaper
Bobby McFerrin – Don't Worry Be Happy
Hot Chocolate – Every 1's A Winner
Wang Chung – Everybody Have Fun Tonight
Tears For Fears – Everybody Wants To Rule The World
EUROPE – The Final Countdown
New Kids on the Block – Hangin' Tough
Pat Benatar – Hit Me With Your Best Shot
Bonnie Tyler – Holding Out for a Hero
KISS – I Love It Loud
Flock of Seagulls – I Ran (So Far Away)
Culture Club – I'll Tumble 4 Ya
Mötley Crüe – Kickstart My Heart
Simple Minds – Love Song
Rick Astley – Never Gonna Give You Up
Frankie Goes To Hollywood – Relax
Def Leppard – Rock Rock Till You Drop
Rainbow – Since You Been Gone
A-ha – Take On Me
Soft Cell – Tainted Love
Loverboy – Turn Me Loose
Autograph – Turn Up the Radio
Wham! – Wake Me Up Before You Go-Go
Scandal featuring Patty Smyth – The Warrior
Starship – We Built This City
Twisted Sister – We're Not Gonna Take It
Billy Idol – White Wedding
The Marvel's Guardians of the Galaxy game soundtrack isn't just a nice musical backdrop to your gameplay either, as the songs can be used in combat to give your fellow Guardians a buff.
That feature alone could help you win.
If you just love the songs too, you'll have plenty of chances to listen to them in game, including while you're hanging out on the Milano and feel like firing up the jukebox.
Or, you can listen to all the songs on the soundtrack now via these streaming services.
Marvel's Guardians of the Galaxy is due to release on October 26, 2021, for Xbox One, Xbox Series X/S, PS4, PS5, and PC.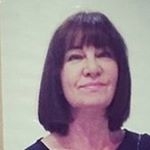 Latest posts by Michelle Topham
(see all)