Japanese singer and actor Masaki Suda has release his new single today.
Called 'Hoshi wo aogu', Suda's new single is a beautiful power ballad with an addictive melody and a huge chorus. As usual, the singer's vocals are beautiful.
Masaki Suda's 'Hoshi wo aogu' is the official theme song from Season 1 of the TV drama series Kimi to sekai ga owaru hi ni (aka : 君と世界が終わる日に1, 'With You on the Day the World Ends').
The plot of the series (via My Drama List) is quite exciting, especially if you are into end of the world or zombie epidemic themed media:
Mamiya Hibiki is a sincere young man with a bright personality. He works as a car mechanic and lives with his girlfriend Ogasawara Kurumi. They have dated since they were high school students. Hibiki makes a plan to propose to Kurumi. On the day he will propose to his girlfriend, he slides off a tunnel and becomes trapped.

4 days later, he is able to escape, but he faces a different world. There are no people outside, the traffic system is destroyed, and there are bloodstains on the streets. What happened to the world? And where is Kurumi.
Listen to Masaki Suda's  'Hoshi wo aogu' in the just released video from the Japanese singer's official YouTube channel and on Spotify below.
You can also buy his new single or stream it on various platforms via this link, and keep up-to-date on upcoming new music from the popular Japanese singer on his official website.
And, of course, check out the trailer for the drama series Kimi to sekai ga owaru hi ni. The series itself is airing on NTV with a streaming on Hulu starting in March if you're in Japan.
You can also hear a snipped of Suda's 'Hoshi wo aogu' at the end of it.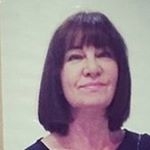 Latest posts by Michelle Topham
(see all)