It's time for another German artist as the subject of my Repeat Rotation Video today. This time it's Max Giesinger, whose latest single '80 Millionen' is currently in the number 2 spot in the German charts.
Max Giesinger came to the public's attention when he participated in the talent show The Voice of Germany, where he eventually finished in fourth place.
Giesinger is from Busenbach, spent time in both Australia and New Zealand, where he was a street busker playing for coins for a while. He later returned to Germany where he crowd-funded and released his debut album.
Giesinger's second album, 'Der Junge, der rennt' (The Boy Who Runs), was released on the BMG label and it's this album's pre-release single '80 Millionen' I've been listening to all day today.
But it's the re-released version of '80 Millionen' that took Giesinger into the second place on the charts, and the one I'm listening to, as it was released with voice-overs from sports moderator Tom Bartels, which encourage the German national team, telling them "there are 80 million behind you".
Watch the video below in both a non-authorized version if you're outside the EU, and the official version below that for those who are in the EU where it isn't region-locked.
You can pick up a digital download of '80 Millionen' on all major music platforms.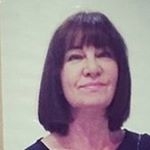 Latest posts by Michelle Topham
(see all)