Max Richter, one of my favorite composers of all time, just tweeted a link to a video of a ballet piece by British choreographer David Dawson. A piece danced to probably my favorite piece of music in the world – 'On the Nature of Daylight'. A piece of music written by Max Richter that I discovered in a promotion to a video game called 'The Secret World' last year. And a piece that just hit my soul.
The dancers in the short ballet are Yumiko Takeshima and Raphael Coumes-Marquet, and they dance so perfectly to this piece of music you really have to see it.
As for Max Richter, according to his tweet, he is currently working on a new ballet. Pure joy. That's what I now feel.
working on the new ballet reminded me of… https://t.co/4s4rpuLvsu

— Max Richter (@maxrichtermusic) March 15, 2015

https://www.youtube.com/watch?v=zG2cruJAbGo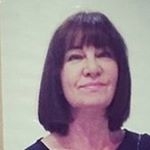 Latest posts by Michelle Topham
(see all)