Meghan Trainor has released an updated Friends theme song that is fabulous.
The song – 'I'll Be There For You', which was originally recorded by the Rembrandts — is one of the most iconic TV theme songs of the 20th century.
So much so, hundreds of millions of people around the world know what show it comes from the minute the opening bars are played, and those famous claps are heard.
Of course, Trainor's version of the song sticks extremely close to the original, even including the clap beat. But vocally it also has a lovely fresh feel to it that is just a perfect way to help celebrate the 25th anniversary of Friends.
Interestingly too, Trainor's 'I'll Be There For You' was recorded in her backyard studio with her two brothers, husband and best friend watching.
Something Trainor was absolutely thrilled about —
"I actually cut the vocals in my backyard in my studio, with my little brother, my older brother, my husband, and my best friend. And we were just all laughing and in disbelief. Like, 'How is this really happening?' It was a big party, the best night, " she said.
Of course, you can't have something this cool with just an ordinary release.
That is why Meghan Trainor's 'I'll Be There For You' was first played on Z100 New York radio on Sunday night while, at the same time, the lights on the Empire State Building flashed on and off to the music.
Now wasn't that the most appropriate thing?
Watch and listen to Meghan Trainor's 'I'll Be There For You' in the video below. It's wonderful.
Related reading: Watch Meghan Trainor fall on Jimmy Fallon, make fun of herself and then get a standing ovation — awwww, she's so cool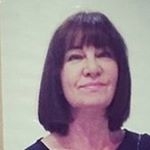 Latest posts by Michelle Topham
(see all)