American indie pop star Melanie Martinez has a cool double video out for her singles 'Tag You're It' and 'Milk and Cookies'. The two tracks are from her debut album Cry Baby. Both videos were conceived and directed by Martinez herself.
And, this being Melanie Martinez, the storyline in 'Tag You're It' is creepy, as it is Martinez being given ice cream by a big bad wolf driving an ice cream truck, which drugs her. She is kidnapped by the wolf, wakes up in 'Milk and Cookies' inside a toy trunk, and is soon being forced to make cookies while the wolf watches her through an old TV set.
But, Melanie Martinez being just about as scary as the big bad wolf doesn't stay kidnapped for long.
Watch the double video for 'Tag You're It' and 'Milk and Cookies' to find out what happens. They are fabulous. You can pick up Martinez' album Cry Baby on all major digital music sites now.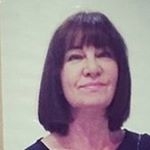 Latest posts by Michelle Topham
(see all)