Melanie Martinez has released the music video for her new single 'Pacify Her', and it continues her usual Cry Baby aesthetic with Martinez, her love interest Blue Boy and his new girlfriend sitting in a playpen playing baby games.
The video stars Martinez, playing both herself and Blue Boy's girlfriend, as she tries to distract his attention from the girl and place it firmly back on herself. All the while singing "Pacify her, she's getting on my nerves, you don't love her, stop lying with those words".
It is also likely to be another viral hit for Melanie Martinez, whose double feature music video for 'Tag, You're It/Milk and Cookies' already has almost 16 million views since its release in August.
Watch her new one below. And can I just say, Martinez sounds more and more like and electro Lana Del Rey the more I hear her. And 'Pacify Her', with its play on 'pacifier', is brilliant.
You can pick up Melanie Martinez' critically-acclaimed debut album Cry Baby on all major music sites.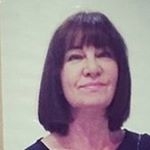 Latest posts by Michelle Topham
(see all)