Former R.E.M. lead singer Michael Stipe will be releasing his second solo single 'Drive to the Ocean' on Saturday, January 4th, 2020.
An odd day to release a single you may be thinking but, when you know it will be Stipe's 60th birthday on that day, it suddenly makes a lot more sense.
Advertising
'Drive to the Ocean' follows on from Michael Stipe's debut solo release 'Your Capricious Soul', which was released in October last year.
Interestingly too, 'Drive to the Ocean' will only be available for purchase on Stipe's website. That is because the release will be benefiting a major environmental non-profit.
According to Stipe, if you buy the track during its first 365 days of release, all proceeds from its sale will benefit the environmental group Pathway to Paris.
A non-profit organization that is determined to make the Paris Agreement a reality.
Advertising
If you are a fan of the singer songwriter, or even just like to support environmental causes, this one is well worth a purchase.
After all, at just 77 cents, the cost of Michael Stipe's 'Drive to the Ocean' is an absolute steal, as well as a song that will hopefully help fund climate change — in the right direction.
For that 77 cents, it will also come with a lot of extras — exclusive wallpapers, the music video for the track which was directed by Stipe, a lyric video, a high resolution audio version of the song, and his original lyric document.
I would call that one of the best deals of 2020 so far.
And yes, supporting environmental organizations is a huge priority for Stipe as he also directed all the proceeds from 'Your Capricious Soul' to the environmental activists organization Extinction Rebellion.
In the past, he has also been a strong advocate of gun control in the United States.
If you are interested in what Michael Stipe's 'Drive to the Ocean' sounds like before its release on Saturday, check out the video below of one of his live performances of the song. It's powerful.
The performance itself is what one wag on the video's YouTube page calls 'Sideways Stipe'.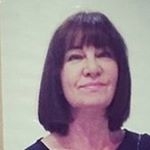 Latest posts by Michelle Topham
(see all)