81-year-old Evelyn Williams from Tallaght, Ireland proved you do not have to be young to be given the Golden Buzzer on Ireland's Got Talent.
Because Evelyn appeared on the first episode of the first season of the new Irish talent show last night, blew away the audience and the judges, and caused judge Michelle Visage to choose her as her Golden Buzzer recipient.
To earn that prize, Evelyn sang a gorgeous version of 'Send In The Clowns' to such a silent house you could have heard a pin drop. Literally.
At the end of it, almost every judge was in tears, so were half the audience and Evelyn Williams herself was just about overcome with emotion at the applause.
When asked why she had hit the Golden Buzzer for Evelyn, Michelle Visage was ready with a lovely answer.
"There is such life in this woman. She stood up here and commanded a stage better than anyone we have yet seen on this show. She's a storyteller. I'm not lucky enough to have my mother here with me on this journey, and then she stood here and she sang one of the most incredible Stephen Sondheim songs ever written. Only meant to be sung by a woman this age who has lived a life. And she sang it with love, and that just killed me".
And Michelle Visage was absolutely right.
Because Evelyn William's performance of 'Send In The Clowns' was authentic, honest, incredibly moving and very very powerful.
As for Evelyn, she is a widow with two children and six grand children who has been singing her whole life. She told Ireland's Got Talent, her late husband used to love to listen to her sing, and told the judges her husband and her "mam and dad" would have been very proud of her.
"Do you know who's proud of you now?", asked judge Jason Byrne. "All of Ireland". And he's probably right there too.
With that Golden Buzzer, of course, Evelyn Williams now goes through to the Ireland's Got Talent semi-final where she will compete for a grand prize of €50,000 and her own primetime Christmas special.
I can't wait to see what she sings next.
Related:  Jonathan Antoine and Charlotte Jaconelli the next winner's of Britain's Got Talent?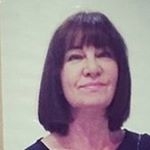 Latest posts by Michelle Topham
(see all)