After only becoming interested in British pop singer Mika's music a couple of weeks ago, I'm featuring a second Mika video in my Repeat Rotation Video section. Today, it's Mika's 'Grace Kelly', not only because the song is such fabulous pop, but the video is awesome too.
Mika's 'Grace Kelly' is from his 2007 debut album Life in Cartoon Motion, and was a huge hit for the singer. It made it to number 1 on the British singles charts, where it then sat for five weeks.
So why is the song called 'Grace Kelly'? Mika is a fan of the American actress, and used dialogue from her movie The Country Girl.
As for why he wrote the song, which is an indictment of the many fools that work in the music industry, Mika said he wrote the song because of a bad experience with an executive who didn't respect his talent, and told him he'd be more successful if he sang like another singer instead.
As for the video for Mika's 'Grace Kelly', it's just so fabulously theatrical, melodramatic and camp, it's become one of my favorites. Watch it below.
And, if you wonder why Mika isn't played much in the UK anymore (which is probably why I've missed his music for so long), this article from Divine Varod might give you an inkling. Apparently, he might just be 'too gay' and 'too strange' for the stick in the mud British music industry. Sad.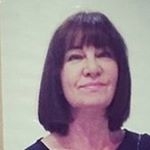 Latest posts by Michelle Topham
(see all)