Manchester-based British pop punk band Milestones have just released the lyrics video for their new single 'BitterSweetHeart'. A lyrics video that is definitely literal with its graphics use, if nothing else.
The song is the second track from the band's upcoming debut album Red Lights, due to be released via Fearless Records on February 23rd, and it has one of the biggest hooks I have heard on new music for a while.
It is also the follow up to Paranoid, the lead single from the album released last month, and one with a similarly addictive hook.
Milestones, by the way, has nothing to do with the 1970s Austrian band The Milestones. A folk rock band that represented Austria at the 1972 Eurovision Song Contest.
Instead, Milestones is Matt Clarke, vocals, Andrew Procter on guitar and vocals, bassist Mark Threlfall, and guitarist Eden Leviston.
Milestones' upcoming debut album is the follow up to their 2016 EP Equal Measures and, if the first two tracks are anything to go by, it sounds as though it is quite a development from their debut EP but no less superb.
Watch Milestones' lyrics video for 'BitterSweetHeart' below. Catchy, isn't it?
The track listing for debut album Red Lights looks like this:
1. BitterSweetHeart
2. Once Upon A Time
3. Paranoid
4. Against The World
5. Eighteen
6. Liar
7. Hold On8. End Game
9. This Is My Life
10. Counting Cars
11. Forever Or Never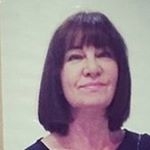 Latest posts by Michelle Topham
(see all)