milet's 'Hey Song' is hella catchy and the track's music video is upbeat and lovely
Japanese singer milet has released the official music video for her new single 'Hey Song'.
The catchy, upbeat track is the latest single from her upcoming third studio 5am, which is due to be released on the SME Records label on August 30th.
milet's cute 'Hey Song' music video has the Japanese indie pop singer wandering around the streets of Shanghai, China, dancing to the song with a big grin on her face, learning Tai Chi, taking a boat across the Huangpu River, and checking out one of the Chinese city's shopping districts.
She also indulges in some of Shanghai's amazing food, and seems to love everything she eats if that huge smile is anything to go by.
What is milet's 'Hey Song'
'Hey Song' itself is an incredibly addictive feel-good pop track, which features milet's adorably quirky vocals and includes lyrics in both Japanese and English.
It basically tells the listener not to worry, she loves your smile so don't worry — "Everything's going to be alright'.
The 'Hey Song' recording also features backing vocals from the audience at milet's fanclub concert in June this year, as the singer hated it when she couldn't perform due to Covid-19 restrictions as she missed the sound of her fans singing along to her music.
Hence, why those fans are now part of her latest single. Yay!
Watch milet's 'Hey Song' music video below (and don't miss the backstage scenes at the end of the video, they're cute).
You can also listen to the song via the Spotify widget down there as well.
Both the video and milet's latest single are upbeat, fun and absolutely feel-good, and will leave you with as big of a grin on your face as the Japanese singer has on hers by the time you finish it.
You can grab milet's third studio album 5am when it releases on August 30th, as well as stream it via all the usual streaming services.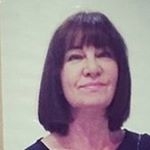 Latest posts by Michelle Topham
(see all)