Miley Cyrus and Jimmy Fallon rock New York subway with 'Jolene' and 'Party in the U.S.A.'
As part of her latest appearance on The Tonight Show starring Jimmy Fallon, Miley Cyrus disguised herself this week and went busking on a New York subway system platform.
Jimmy Fallon tagged along and, with Miley wearing a long black wig and sunglasses and Fallon pretty much the same, the two set up, went country and started to sing Dolly Parton's classic song 'Jolene'.
Of course, it being Miley and her distinctive voice, as the subway platform became crowded, you got the distinct impression most people knew who she was. They just seemed a bit more unsure about the odd guy in the wig and the hat.
The unveiling came soon afterwards, the crowd on the subway went wild as Miley ripped off the black wig and glasses, a thousand mobile phones came out to record the pair, and Miley Cyrus and Jimmy Fallon launched into one of her first singles 'Party in the U.S.A'.
The whole thing ended with the two sharing a hug, and the crowd looking like that was the best thing that had ever happened to them.
Then again, while Jimmy Fallon is cool, Miley Cyrus just has to be the nicest, funniest, coolest woman around and one of the most down-to-earth. Hell, I'd kill to see her performing five feet in front of me.
And so down-to-earth, she even told the crowd before starting to sing 'Party in the U.S.A', "This is my first time on the subway system. This is as exciting as f*ck for me".
Watch Miley Cyrus and Jimmy Fallon busking on the New York City subway. How much do they rock and how cool is that stunt they pulled?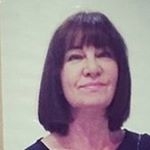 Latest posts by Michelle Topham
(see all)