Miley Cyrus and Mark Ronson cover of 'No Tears Left To Cry' proves Miley can sing any song
The Miley Cyrus and Mark Ronson cover of 'No Tears Left To Cry' is superb, and the song is all her own
Life just got amazing when Miley Cyrus and Mark Ronson showed up in the BBC Radio One Live Lounge to perform a fabulous cover of Ariana Grande's 'No Tears Left To Cry' this week.
The Miley Cyrus/Mark Ronson cover came complete with gorgeous violin accompaniment, Ronson on guitar, and an absolutely pitch perfect Miley Cyrus completely making this song her own.
Just like she always does.
And, with yet another perfect performance that proves Miley can sing any song she decides to sing. Any song at all. Even a hit song written and previously sung by one of her friends.
'No Tears Left To Cry' is the lead single from Ariana Grande's fourth studio album Sweetener.
Watch the Miley Cyrus and Mark Ronson cover of 'No Tears Left To Cry' in the BBC video below.
You can also see Ariana Grande herself performing the song in the BBC One Live Lounge back in September in the video below that.
And to show just how crazy popular Miley is, the video has been uploaded to YouTube for less than six hours, and it already has over half a million views.
Good for her!
Related: Miley Cyrus and Mark Ronson's 'Happy Xmas (War Is Over)' is powerful and rocking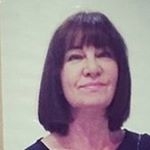 Latest posts by Michelle Topham
(see all)