Miley Cyrus and Mark Ronson performing 'Nothing Breaks Like a Heart' on SNL Christmas Special
Miley Cyrus and Mark Ronson will debut 'Nothing Breaks Like a Heart' live on SNL
If you are a fan of the new Miley Cyrus and Mark Ronson country-tinged smash-hit collaboration 'Nothing Breaks Like a Heart', and who isn't, do not miss the Saturday Night Live Christmas Special this weekend.
The pair will be performing the song live on the iconic late night show. Matt Damon will be the show's host.
Of course, it is not the first time Miley Cyrus has shown up on SNL either, as she has been quite a regular in the past.
The 27-year-old American singer songwriter's first appearance on the show was in 2011, when she hosted the show. She has made a fair number of appearances since, both as host and featured music act.
British DJ and music producer Mark Ronson's last appearance on the show was back in 2014, when he performed 'Uptown Funk' with Bruno Mars.
You can listen to and watch Cyrus and Ronso's new collaboration (which is one of the best songs she has released in a long time), in their official music video below.
Miley Cyrus herself showed up on The Howard Stern Show this week, where she sang along to the music video of the song. That nice little segment is below too.
And just notice a few things while you watch.
First, 'Nothing Breaks Like a Heart' sounds similar to Dolly Parton's iconic song 'Jolene'. A song Cyrus did a cover of back in 2014 during her 'Backyard Sessions' performance with her band. Cyrus even has the same Tennessee twang. (See video below)
Second, Cyrus sings her new song similarly to how her Godmother, Dolly Parton, sang hers.
And third, she sings along with a voice that is exactly like the studio version of the track. In other words, not really any need for auto-tune. Yep, that's real talent.
You can keep up with all of Miley Cyrus's goings on through her website. And check out Mark Ronson's here.
And don't miss watching Miley Cyrus and Mark Ronson on the Saturday Night Live Christmas Show on Saturday, December 15th.
Related: Watch Miley Cyrus sing Roberta Flack's 'The First Time Ever I Saw Your Face' as a country song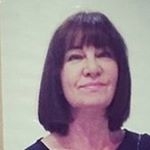 Latest posts by Michelle Topham
(see all)