Miley Cyrus sings Roberta Flack's 'The First Time Ever I Saw Your Face' as a gorgeous country song
Miley Cyrus sings gorgeous country version of Roberta Flack's 'The First Time Ever I Saw Your Face'
One of the many reasons I admire Miley Cyrus is she is not afraid to sing a song you may not expect to come from her. A song like her cover this week of Roberta Flack's 'The First Time Ever I Saw Your Face', and one that is so associated with Flack you have to be pretty damned good to be able to pull it off well.
Miley, of course, is definitely that.
And a track that, while popularized by Roberta Flack a couple of decades later, was written back in the late 1950s by English folk singer Ewan MacColl for his then-mistress later-wife Peggy Seeger.
Miley Cyrus' version of 'The First Time I Ever Saw Your Face' showed up as part of the BBC Radio 1 Live Lounge show this week, although not actually in the usual Live Lounge studio but in Miley's own Rainbowland Studios in Malibu instead.
And her version, while as slow and sensual as the Flack version, has a more country feel that is quite lovely.
Watch her below. Stunning, isn't it?
Related: Miley Cyrus's new song 'Malibu' is guitar-driven, catchy and totally addictive — listen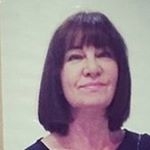 Latest posts by Michelle Topham
(see all)