Miley Cyrus country music version of Elton John's 'The Bitch is Back' could not be a more appropriate choice for her
Miley Cyrus is one of the artists featured on the album Restoration: Reimagining the Songs of Elton John and Bernie Taupin — an album just released to celebrate the 50-year writing partnership between John and Taupin.
The album is part of a two-album release — Restoration on Universal Music, and Revamp on Island Records — that features some of the top singers in the music business today singing Elton John songs.
On Restoration, Cyrus performs the iconic Elton John song 'The Bitch is Back'. A song which, let's face it, it could not be a better choice for Cyrus as she is one of those women you always think about first when you remember women who stand up for themselves, and don't give a flying fig what other people think.
A 'bitch' to those who are afraid of strong women. Someone smart, strong, fearless, who knows herself well and not willing to put up with b.s. from anyone to the rest of us.
Restoration features some of the country music world's biggest stars including Miley Cyrus. Others on the album include Dierks Bentley, Rosanne Cash and Emmylou Harris, Willie Nelson, Dolly Parton, Little Big Town, Lee Ann Womack, Rhonda Vincent, Vince Gill and Don Henley.
As for Revamp, it features Elton John/Bernie Taupin hits reimagined by the top singers in rock, pop and urban, with Alessia Cara, Coldplay, Florence and the Machine, Mumford and Sons, Pink and Logic, Lady Gaga, Ed Sheeran, Sam Smith, Q-Tip featuring Demi Lovato, Queens of the Stone Age, The Killers and Mary J. Blige doing the honors.
Miley Cyrus is the only singer to appear on both albums, as the work she produces goes backwards and forwards from country to pop and other genres in between. Lucky for us, of course.
Listen to Miley Cyrus singing Elton John and Bernie Taupin's 'The Bitch is Back' in the audio video below. Both Restoration and Revamp were released today. You can buy them here.
The entire track list for the album looks like this:
'Rocket Man' – Little Big Town
'Mona Lisas And Mad Hatters' – Maren Morris
'Sacrifice' – Don Henley and Vince Gill
'Take Me To The Pilot' – Brothers Osborne
'My Father's Gun' – Miranda Lambert
'I Want Love' – Chris Stapleton
'Honky Cat' – Lee Ann Womack
'Roy Rogers' – Kacey Musgraves
'Please' – Rhonda Vincent and Dolly Parton
'The Bitch Is Back' – Miley Cyrus
'Sad Songs (Say So Much)' – Dierks Bentley
'This Train Don't Stop' – Rosanne Cash and Emmylou Harris
'Border Song' – Willie Nelson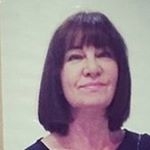 Latest posts by Michelle Topham
(see all)