Miley Cyrus' 'Younger Now' is repetitive and dull
American mega-star Miley Cyrus has released her new single today. Called 'Younger Now', the song is the title track from Cyrus' upcoming sixth studio album, and is the follow up to her previous releases from the album — 'Malibu' and 'Inspired'.
The album will be the first commercial release for Cyrus since her 2013 extremely successful album Bangerz.
And personally, while I am a huge fan of Miley Cyrus and I think the music video that comes with 'Younger Now' is an upbeat and positive one, not to mention with quite a cool anti-ageism message, I am not a fan of the song. The lyrics are bland, the melody is repetitive and dull and the song itself just seems empty and perfunctory.
That being said, Cyrus has already released two superb tracks from the upcoming album, so I can't complain that one of the songs is a bit of a dud. Especially if the rest of the album ends up being much better.
Listen to Miley Cyrus' new song 'Younger Now' in the video below to see what I mean. You, of course, may feel differently.
Her new album Younger Now is due for release on September 29th.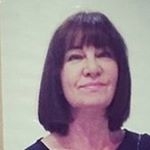 Latest posts by Michelle Topham
(see all)