ABC Family's Pretty Little Liars features some great music on its soundtrack, including this one from Mindy Smith.
Called 'Returning Fire With Fire', it's a track that has become quite popular since it featured on Pretty Little Liars' Season 6 Episode 2 "Songs of Innocence" a couple of weeks ago.
It's also the first song I'm going to showcase in my new feature TV and Movie Music — a daily look at a song from either a movie or a TV show. A song I think is cool, and deserves a bit more attention.
As for the song's singer, Mindy Smith, she hit national headlines back in 2003 when she was the first artist chosen to appear on the Dolly Parton Tribute album. Since then, she's released five albums, an EP and various singles.
Listen to Mindy Smith's 'Returning Fire with Fire' in the video below. You can also listen to it on Deezer and, of course, listen to it over and over again offline if you have a Deezer+ account.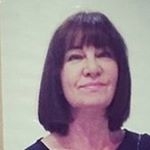 Latest posts by Michelle Topham
(see all)