The South Korean drama Miraculous Brothers, Episode 1 premiered last night on JTBC in South Korea with decent ratings for its kick off.
According to Nielsen Korea, Miraculous Brothers, Episode 1 earned 2.95 percent of the audience share nationwide.
Advertising
In Seoul, the drama earned a slightly lower rating of 2.86 percent.
Both ratings put the JTBC mystery drama in fourth place for the day.
What is Miraculous Brothers about?
The South Korea mystery drama follows Yook Dong Joo (played by Jung Woo), a man who is a talented writer and who has wanted to be a successful published author.
Seven years after graduating from university, however, he is in massive amounts of debt, has a terrible relationship with his mother, and his dreams of becoming a published novelist could not be further away.
That is when Yook Dong Joo meets Kang San (Bae Hyeon Seong), a man who was recently involved in a accident that caused him to now be able to read minds.
Advertising
Yook Dong Joo decides to take care of Kang San, but it is then the pair realize, if they team up together, maybe they can use each other's abilities to become "the miraculous brothers"?
Miraculous Brothers is airing in South Korea on JTBC every Wednesday and Thursday at 22:30 (KST).
There is no word yet on where Miraculous Brothers will be streaming outside South Korea, except for at Viki, which currently has the drama listed as "Coming Soon".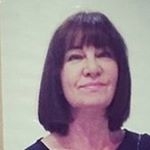 Latest posts by Michelle Topham
(see all)