Iconic Japanese R&B singer songwriter MISIA has finally given a couple of live performances on The First Take, the Sony-owned YouTube channel that has Japanese artists giving a one-take only performance of some of their most popular songs.
MISIA's 'Higher Love' is the second song that has been released from that performance on The First Take channel today (the other one is her live version of 'Ashitae', which was released a couple of weeks ago).
Advertising
'Higher Love' is a single from MISIA's just-released 14th studio album, and is a gorgeous jazz-infused R&B pop track that perfectly shows off the singer's utterly amazing vocal range.
Called Hello Love, her new album came out today via the Ariola record label — a subsidiary of the massive Sony Entertainment engine.
And, of course, it's hard not to immediately fall in love with MISIA as she strides onto The First Take set in the most stunning dress, wearing her trademark dreadlocks and already jamming before she even begins to sing the track itself.
Advertising
'Higher Love', by the way, was written by musician/singer songwriter Fujii Kaze and, as he hasn't written songs for any other artist before, you can only imagine how much interest the track is getting in Japan.
I will just say, if Fujii Kaze writes songs for other artists this damn well, he should be writing a heckuva lot more, because 'Higher Love' is beautiful.
Watch the amazing MISIA perform her newest single 'Higher Love' on The First Take below. That voice, eh? You don't hear many voices like that.
You can also listen to her new album Hello Love in full in the Spotify player down below. It's a banger.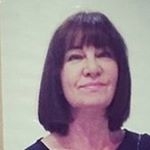 Latest posts by Michelle Topham
(see all)