Wow, the amazing hip hop artist Missy Elliott has just released her first music video in seven years, and it's super cool. Elliott released the video for "WTF (Where They From)" yesterday, and it immediately went viral.
As of this writing, "WTF (Where They From)" currently has over four and a half million hits on YouTube, and it's climbing by 100,000 or more every hour.
No surprise there, because Missy Elliott fans love that girl, and that girl's new video is as cool and quirky as she is.
It features Missy's fabulous dance moves, a disco ball, puppets and, of course, the amazing Missy's fabulous dance moves. Oh yeah. I mentioned those. But they deserve to be talked about twice.
After all, Missy has been suffering from Graves' Disease for the last few years with the loss of muscle control that comes with that, and sometimes being too exhausted to do anything, but she has still managed to put together an amazing video like this one. Says a lot about her and her tenacity, I'd say.
As for 'WTF (Where They From)", it's got Missy's iconic beats and rhymes, yet still has an updated feel to it. Probably because Missy collaborated with Pharrell Williams for the new track, and you can definitely see that here, as it's quite a bit more experimental than Missy's last venture with Timbaland, although I loved that too.
Watch Missy Elliott's smash hit video for 'WTF (Where They From)" below. And then go buy it. Because this girl deserves all the success she can get.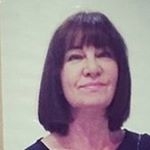 Latest posts by Michelle Topham
(see all)