Moby's 'Like a Motherless Child' goes back to his gospel roots
Electronic music icon Moby has released the first single from his upcoming 15th studio album. Called 'Like a Motherless Child', the track features vocals by Raquel Rodriguez and is a  re-imagined version of the traditional Negro spiritual "Sometimes I Feel Like a Motherless Child."
Everything Was Beautiful, And Nothing Hurt is the title of Moby's new album, and is the musician/DJ/producer/photographer/animal activist /restaurant owner (yeah, he has a lot of roles) going back to his gospel and trip-hop roots.
The album will release on March 2nd.
Moby has also created a playlist of songs on both Spotify and YouTube that inspired some of the music on the new album.
These include Simple Minds 'Seeing Out The Angel', Talking Heads 'Listening Wind', Grace Jones 'I've Done It Again', and another Grace Jones song 'I've Seen That Face Before (Libertango)', which I think is one of the best tracks she has ever released.
You can check out the entire list on both platforms here. And, of course, watch Moby's 'Like a Motherless Child' music video, which has Moby wandering around L.A.'s enormous storm drains.
Related: Watch Moby call Trump "A Little Failure" — in the 30 Days, 30 Songs political series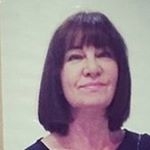 Latest posts by Michelle Topham
(see all)