MOMO's 'House of Haunted Souls' music video is dark, haunting and erotic
Austrian indie pop band MOMO (now known as Momo's Marrow) released their first ever official music video last week, and it is a lovely one.
The video is for the band's gorgeous song 'House of Haunted Souls', and was filmed in co-operation with a student from The School of Audio Engineering (SAE) in Vienna as part of his school project.
Because of that, MOMO only had two days to shoot the video, which included filming the band themselves performing the song, a cast of extras and the two lead actors in various places, including one of Vienna's coolest bars (Tachles – Das Kulturcafé).
Unsurprisingly, because I know the band members and how well they all work together, the whole project turned out beautifully, with the video an aptly chilling illustration of the story behind the song.
Because, to me, what I loved about MOMO's 'House of Haunted Souls' video, a song I have always felt has a dark and quite disturbing sexual feel to it, was the way the danger, the suspense and the sexual energy was illustrated on film.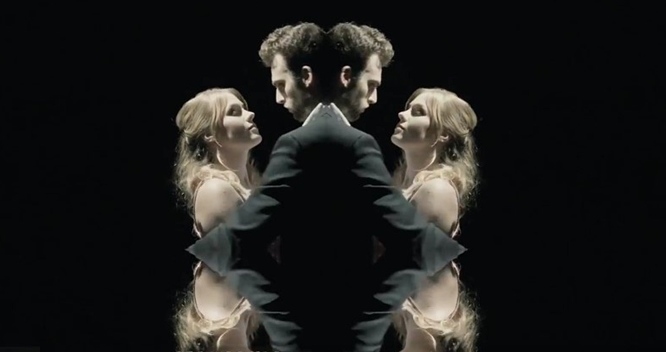 The shots of Momo's face as she sings, sexual, enticing but with a definite undercurrent of threat. How the woman is initially portrayed as being innocent and not particularly receptive to the man's advances, only to discover she is actually the one you should be wary of.
The way the two dancers are shot spotlit in an otherwise pitch black room illustrating how alone they are, and how the kaleidoscopic moments of the woman being spun in the man's arms for a brief second look almost like a death's head hawk moth — that eerie moth species in The Silence of the Lambs, and a harbinger of ill tidings that gave so many people nightmares.
All of it is done so well, in just a 3.44 minute film noir music video, you feel love, threat, suspense and danger and ultimately, a darkness that adds even more richness to this already rich song.
MOMO's 'House of Haunted Souls' is from the band's debut EP, which was released early last year.
It is the song on the album I have always thought was the most 'European', and a song that always made me think of it as a more sophisticated Grace Jones 'Libertango', and even more haunting and erotic.
And that was before I saw the video.
Watch MOMO's 'House of Haunted Souls' music video below, and grab the song along with the band's superb debut EP on all major digital music platforms. You can also listen to the EP in its entirety on Spotify.
Related: My interview with MOMO, who talked about funding a debut EP, fears of performing, and had an interesting discussion about what it's like being an indie band in Austria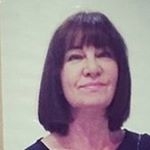 Latest posts by Michelle Topham
(see all)