Now this is FABULOUS!!!
Hololive virtual YouTubers Mori Calliope and Gawr Gura's 'Q' music video — a gorgeous animated video that illustrates their latest song release — a song that is a helluva banger, by the way. (Listen at the bottom of this post)
Mori Calliope and Gawr Gura's 'Q' is the first original release from the collaborating duo, with the music video featuring the two VTubers fighting incredibly fast-paced battles against each other.
All while a large skeletal army looks menacingly on.
'Q' was composed by DECO*27, with he and Mori Calliope writing the lyrics.
And, if you aren't familiar with the VTuber pair as yet (and you should be, as they sound so cool together!), just know that 'Q' is actually the second collab release for Mori Calliope and Gawr Gura.
Their first collaborative single — a cover of Kanaria's song 'King'  — came out late last year. That was so successful on YouTube, it currently has more than 15 million views — and counting!
Looking at 'Q', which has garnered almost 2 million views in the just 36 hours since it was uploaded, I would venture a guess the track is likely to be as successful as 'King'. If not more so.
Especially as 'King' didn't get an animated video.
By the way, Mori Calliope and Gawr Gura's 'Q' music video was animated by Kay Ru and, wow, that art style is stunning.
Watch Mori Calliope and Gawr Gura's 'Q' music video below, and just note how cool those fight scenes are, and how visually stunning the art style.
Then watch the pair's music video release for 'King', as that track is a banger too.
And, if you like what these two do, and who the hell wouldn't, follow Gawr Gura on her YouTube channel where she releases both music videos and streams games.
Then head to Mori Calliope and her channel for more songs and game streaming.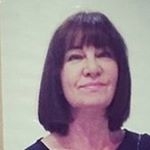 Latest posts by Michelle Topham
(see all)