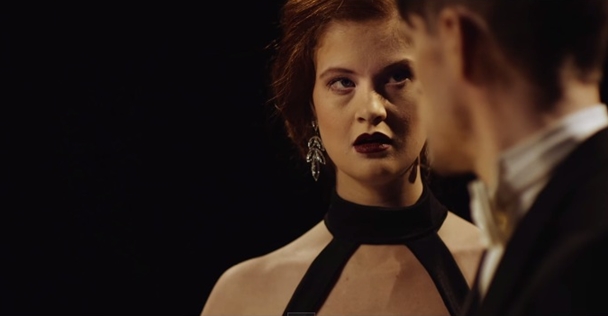 Well, Norway certainly chose one of the best Eurovision songs I've heard in ages to win their Melodi Grand Prix last night – the event where Norwegians pick the song to represent them at Eurovision 2015 in Vienna. The song? 'A Monster Like Me'. The singers? Mørland & Debrah Scarlett. A duo with the most stunning voices, and a gorgeous stage presence.
Now, until last night, Norway wasn't one of those countries I always think of as having a potential winning song for Eurovision as, even though they have won it three times, (the last time in 2009 with Alexander Rybak), in the last couple of decades their songs have mainly been lovely, but not songs that brought 'winner' to mind.
In fact, Norway still holds the record as the country who has had the most bottom placings out of any other country at Eurovision – 11 to be exact (which surprises the hell out of me, as none of those songs deserved to be in last place).
'A Monster Like Me', however, it has winning song written all over it, as everything about it from melody, to lyrics, to singers, to atmosphere is beautiful. Plus, it's just so damned unusual.
Which is why Mørland & Debrah Scarlett and their song 'A Monster Like Me' won Melodi Grand Prix last night because, along with a beautiful performance by the two artists, which you can watch below, it had everything. (Make sure you also watch the official video below, as it has a gorgeous concept, and is so artistically filmed).
The only thing that concerns me about Mørland & Debrah Scarlett singing 'A Monster Like Me' at Eurovision 2015 in Vienna, however, is, in order to win the entire competition (because, let's face it, they're a shoe-in to easily get through to the final), they need to have some pretty dramatic staging, and not just the staging they had last night. Pull that off, and Norway could well be hosting Eurovision 2016.
As for Mørland & Debrah Scarlett themselves, they normally sing as solo artists. All I can say, if it was me and no matter how Eurovision turns out for them, I'd be thinking about singing as a duo from now on. Their voices compliment each other so well, and they harmonize so beautifully, why on earth would you want to let something that amazing go?
By the way, if you missed Norway's Melodi Grand Prix last night (I did, as I was watching Sweden's Melodifestivalen), you can watch the whole thing here.
I watched it this morning, and I recommend you do too, as Norway put on a stunning show (along with a full orchestra, I might add), and the Norwegians got into it in such a big way it was wonderful to hear and see the amazing crowd, and how much they loved it.
Now go listen to 'A Monster Like Me'. Top 3. Mark my words.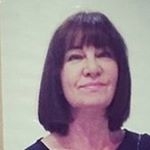 Latest posts by Michelle Topham
(see all)