Morrissey novel 'List of the Lost' to be published by Penguin Books in September
While most Morrissey fans probably just think of him as one of Britain's most iconic singers, the 56-year-old singer and lyricist is also a published writer, and has always spent much of his life writing.
Back in the 1980s, Morrissey wrote three books —  The New York Dolls (1981), James Dean Is Not Dead (1983) and Exit Smiling, a book about B-movie actors.
In last 2013, Morrissey published his critically acclaimed autobiography, simply titled Autobiography, which shot to the top of the UK's book charts the first week it was released.
Morrissey sings 'Kiss Me a Lot' live on James Corden's Late Late Show
Now The Guardian is reporting Morrissey's first novel is about to be released, although there isn't any word yet on what it's about.
Called 'List of the Lost', the Morrissey novel will be published by Penguin Books at the end of September. At the outset, it will be available in the UK and Ireland, Australia, India, New Zealand and South Africa. Other countries are likely to be added depending on the reception the novel receives.
Personally, I can't wait to read it. All you have to do is read the lyrics of most of The Smiths' songs, as well as those of Morrissey's solo work to see what an incredible writer the man is.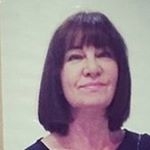 Latest posts by Michelle Topham
(see all)