Morrissey's 'Spent The Day In Bed' video has the singer lounging around in a wheelchair
The just released video for Morrissey's 'Spent The Day In Bed' has the iconic British singer songwriter being pushed down corridors at the Peckham Liberal Club in a wheelchair by football player Joey Barton. He then stays seated in a chair, and begins to sing while his band move around him playing their instruments.
Mid-way through the song, an aged performer dances a scarf dance on stage while Barton eats snacks. Morrissey then gets pushed back and forth in his wheelchair between his band members.
Yes, it's Morrissey lounging around just as much as if he had spent the day in bed, in a video that has an air of nonchalance and apathy. The type you would probably feel if you had spent the day in bed yourself. The video was directed by Sophie Muller.
Morrissey's 'Spent The Day In Bed' is from his upcoming 11th studio album Low In High School. It's his first release since his 2014 album World Peace Is None Of Your Business.
He will also kick off a short U.S. tour on October 31st in promotion of the album, which will hit 16 cities in just as many days.
Morrissey's new album will be available starting November 17th. You can pre-order it here.
Related: Watch Morrissey sing 'Spent The Day In Bed' live on Jools Holland
Advertising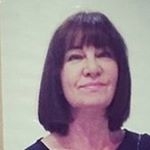 Latest posts by Michelle Topham
(see all)