Since Drake's 'Hotline Bling' video was uploaded to YouTube 10 days ago, it's been getting loads of parodies as, apparently, thousands of people think Drake's dancing in it is funny. (Personally, I think he's cool).
But, surely, one of the funniest parodies so far is the viral 'Hotline Bling feat. Mr Bean' meme, with one of Britain's best comedians Rowan Atkinson showing off his moves next to Drake and one of his dancers. It already has 110,000 views and it's been up less than 48 hours.
Advertising
It's just the silliness of the thing, and the fact that Mr. Bean looks just as cool as Drake while he's dancing that makes this short video so much fun. Plus, the great editing, of course.
Watch it below.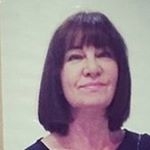 Latest posts by Michelle Topham
(see all)