Best-selling Japanese pop band Mr. Children has released the music video for their latest single 'Ikiro'.
The black and white video came out yesterday for the 30th anniversary of the band's debut, and has already earned almost 1 million views just hours after its release.
It begins with lead singer Kazutoshi Sakurai sitting on a rocky outcrop looking out into the dark distance, only for the rocks surrounding him to begin floating into the air.
Until, by the end of the video, they are circling around Mr. Children as the band performs the track, and as the rocks fall into a double helix shape.
The double helix, of course, being the symbol for DNA or life, and a symbol of the band's strong will to continue to live a good life.
The video was directed by the band's long-time collaborator Morimoto Chie (goen°).
Mr. Children's 'Ikiro' is the theme song for the upcoming live action movie Kingdom II: Harukanaru Daichi e (To Distant Lands), which is due to release in Japanese movie theaters on July 15th. (Watch the trailer, which features 'Ikiro' below).
'Ikiro' is also featured on the band's new album Mr Children 2015 – 2021 & NOW, which came out today.
Watch Mr. Children's 'Ikiro' music video below, but I'll bet you can't just watch it once, as the melodic pop rock song really is addictive.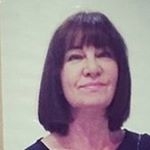 Latest posts by Michelle Topham
(see all)