Japanese rock band Mrs. GREEN APPLE's 'Folktale' live video is one of the sweetest live performance I have seen in a while. Arriving as it did on their YouTube channel soon after the indie band had announced their indefinite hiatus.
A hiatus they say is to signal the end of Phase 1 of the band's career.
The video comes from a live concert Mrs. GREEN APPLE gave at the Yokohama Arena on 12/08/2019.
The song 'Folktale' was the final song of the concert and has lead vocalist Motoki Omori front and center passionately singing against an LED background featuring a winter-tinged tree.
The rest of the Japanese band are playing their hearts out behind him.
Mrs. GREEN APPLE's 'Folktale' is from the band's fourth studio album Attitude.
Released in October, 2019 via the EMI record label, Attitude is a 17-track album that was a big hit for the band.
The same year also saw Mrs. GREEN APPLE performing 'Inferno', the opening theme for the first season of the hit anime series Fire Force and having 'Folktale' used in the SoftBank Music Project commercial.
Watch the performance of Mrs. GREEN APPLE's 'Folktale' live in Yokohama in that music video below, and just notice what an amazing live concert they give.
Mrs. GREEN APPLE is now on hiatus with no announcement having been made as to when, or if, the full band will return to recording and performing music soon.
We will keep you posted as we find out.
Meanwhile, follow the Japanese band on YouTube, as they are still uploading new music videos, and on their website. If you don't speak Japanese though, you will have to run the site through Google Translate first.
You can also hear their album Attitude, which includes 'Folktale' as the last track in the Spotify player below.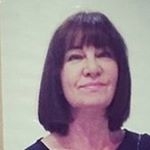 Latest posts by Michelle Topham
(see all)