Do you want to hear something incredibly beautiful? Then watch the new video from Mt. Wolf, the British acoustic electronica trio with the ethereal dream-like sound. It's called 'Hamburg' and it's already getting air play on the BBC, which is where I heard it. And, of course, I then had to share.
'Hamburg' is from Mt. Wolf's new EP, Red (which you can pick up on iTunes), and it comes as a complete surprise to me as the last I'd heard Mt. Wolf had decided to part ways.
According to Mt. Wolf, however, they recently got back together (well Sebastian Fox, Stevie McMinn and Alex Mitchell, minus Kate Sproule), "We felt like we had to give Mt. Wolf another go; it ended prematurely for us and now we're back it feels like a year long void in our lives has been filled."
Let me just say I'm glad they did, as their music always was gorgeous, but I think this new track may just be the best they've done.
Now watch 'Hamburg' below, and luxuriate in their beautiful music and in Sebastian Fox's heartbreaking vocals, Isn't that just stunning?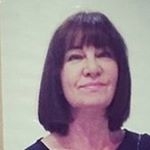 Latest posts by Michelle Topham
(see all)