Ben Lovett and Marcus Mumford of British folk rock band Mumford & Sons were on The Kevin and Bean Show on KROQ a few days ago, where one of the things they talked about was their upcoming album Wilder Mind. 
The guys also mentioned how glad they were to be playing a couple of shows at the legendary theatre The Roxy while they were in town (Los Angeles), as most of the songs on Wilder Mind had not been played before an audience before.
And that's a first for them.
We've never released music that we haven't played live before, so all those songs on the first 2 albums we'd like practiced and gigged in. They were road ready, and then we went in to the studio and recorded them as we did them live," added Mumford. "Whereas these songs, no one's ever heard them and we've never played them live. So before we go out and do a big summer run, we just wanted to gig these songs in", Ben Lovett said.
Mumford and Lovett were asked about what they do when they get any time off, what it's been liking being so hugely successful, and if they are exhausted from touring.
Listen to Mumford and Lovett's interview on KROQ below (it is a good one), and don't miss watching the video of their first single 'Believe' from their latest album. It gives you a tour of London and the coolest kaleidoscope filming.
And, of course, pre-order Mumford & Sons upcoming album Wilder Mind on one of the major digital music platforms — the deluxe version is the best, of course.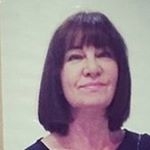 Latest posts by Michelle Topham
(see all)