The amazing British rock band Muse has just announced they will soon have a new album out (Praise, God), as well as a new single hitting soon. The album, to be called 'Drones', is due for release on June 8th, 2015.
And, yesterday, there was a bit of a kerfuffle as iTunes briefly leaked the artwork for 'Drones' with a pre-order for the album by mistake. A wrong soon righted by the band themselves, who approved the release with an upload of it on their official Instagram account. (See above – and isn't that the coolest image you've seen in a while?).
As far as the first single from the album, that will be coming out on March 23rd and is called 'Dead Inside'. But, before that hits, we may also get some other album tracks on Muse's YouTube channel, according to the band.
As for the track listing for 'Drones', it looks like this:
1. Dead Inside
2. Drill Sergeant
3. Psycho
4. Mercy
5. Reapers
6. The Handler
7. JFK
8. Defector
9. Revolt
10. Aftermath
11. The Globalist
12. Drones
Until then, if you haven't been listening to Muse for a while, check out this awesome live version of 'Futurism' from Muse in concert at Zepp Tokyo. Now aren't you desperate to hear 'Drones'?
And, of course, pre-order 'Drones' as soon as it becomes available (again) at iTunes.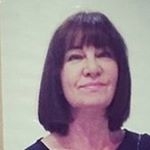 Latest posts by Michelle Topham
(see all)