My Dearest, Episode 18 ratings experienced a full 1 percent drop in Seoul
Even though My Dearest, Episode 18 saw a drop in its ratings compared to its previous episode, the Korean drama still ended up being the #1 most-watched TV show in South Korea yesterday.
According to new data from Nielsen Korea, My Dearest, Episode 18 earned 10.8 percent of the audience share, which is a drop from Episode 17's rating of 11.4 percent.
Advertising
The K-drama saw a similar drop in Seoul, where it earned 10.3 percent of the rating, experiencing a full 1.0 percent drop compared to its previous episode.
Both ratings bumped it up from its previous episode's 2nd place for the day, however, to last night's first place.
Yes, ratings can be strange things.
How many more episodes of My Dearest are there?
While the Korean historical drama was originally scheduled to air 20 episodes, so we should be heading into the last two episodes later on tonight and finishing up next Friday, MBC decided to add another episode to the drama this week.
According to the Korean TV network, the drama has been so successful they felt fans wanted to see still more of protagonists Gil Chae and Jang Hyun.
Advertising
That is why they decided to have the cast film a 21st episode, which is currently scheduled to air next Saturday November 18th. (That must have been quite a feat getting the cast and crew back together for one final episode, eh?)
The next episode of My Dearest starring Namkoong Min, Ahn Eun Jin, Lee Hak Joo, and Lee Da In, is scheduled to air tonight on MBC in South Korea at its usual time of 21:50 (KST).
Viki will be carrying the episode for international viewers of the K-drama as usual.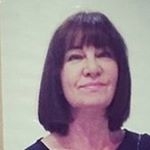 Latest posts by Michelle Topham
(see all)