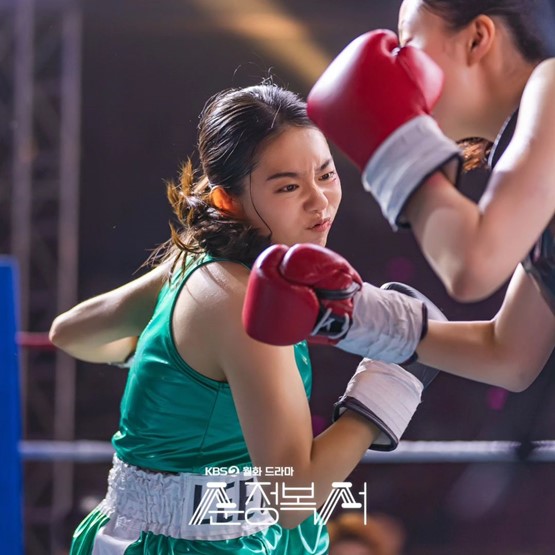 While the Korean drama My Lovely Boxer struggled to gain much traction when it comes to audience share ever since its first episode premiered on August 21st, its series finale aired earlier this evening and earned the show's highest rating ever.
According to Nielsen Korea, My Lovely Boxer, Episode 12 garnered 2.2 percent of the audience share, a big increase from its previous episode's 0.9 percent, and even higher than its previous highest ever rating (2.00 percent) for Episode 1.
Cast and crew then should be pleased that the KBS2 drama ended on a positive note ratings-wise.
Especially as, throughout its run, the superb drama deserved a much higher audience than it got.
My Lovely Boxer stars Lee Sang Yeob, Kim So Hye, Park Ji Hwan, Kim Hyung Mook, Kim Jin Woo, Ha Seung Ri, and Chae Won Bin.
Depending on where you are in the world, My Lovely Boxer, Episode 12 — the series finale — can now be watched via Kocowa, on Wavve, or Viki.
I am a Brit-American journalist, former radio DJ at 97X WOXY, and Founder/CEO of Leo Sigh. I'm also obsessed with music, anime, manga, and K-dramas. Help!