Ratings are out for My Lovely Liar, Episode 3 with the romantic comedy drama's audience share dropping slightly compared to its previous episode.
Figure via Nielsen Korea show My Lovely Liar, Episode 3 ratings were 2.83 percent nationwide, which is slightly down from its previous episode's all-time high of 3.00 percent.
But that rating is still higher than the 2.58 percent the drama earned for its first episode.
As for My Lovely Liar's ratings in Seoul, the rom com earned 3.14 percent last night, which was only very slightly down from its previous highest rating of 3.19 percent.
My Lovely Liar's ratings by international viewers
While it is more difficult to assess ratings for international viewers as the drama is streaming via Viki, which does not release daily rating numbers, the My Lovely Liar viewers that use My Drama List are still rating the drama quite high.
After Episode 3, the drama is still being rated an 8.5 out of 10 by users of the site.
On Viki, users of that streaming service are also rating the drama a 9.5 out of 10 although, as we always caution, that site's ratings are so overly-hyped the more accurate rating is likely to be an 8.5.
That being said, the ratings on both sites and comments on them suggest the drama is still very popular with its audience.
The next episode of My Lovely Liar will air in South Korea tonight at 20:50 (KST) via tvN, followed by an upload to Viki around the same time.
The 16-episode drama, which stars Kim So Hyun and Hwang Min Hyun will run through September 19th.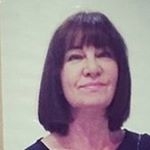 Latest posts by Michelle Topham
(see all)