American rock band My Morning Jacket's 'Tropics (Erase Traces)' was featured at the end of the latest episode of 'Elementary' this week — Season 5, Episode 13, "Over a Barrel".
The song was played as Frank Trimble is arrested, and as Joan shaves Sherlock's head which is watched by Everyone as payment for their services helping him solve the case. The song is from the band's 2015 seventh studio album The Waterfall.
And for me, that opening guitar riff was a little chilling and full of possible doom as, at the beginning of the latest 'Elementary' season, we already know Joan's relationship with Sherlock is a little bumpy. Now, as she shaves Sherlock's head, we still don't know if that means the pair are finally back on strong ground, or if it bodes something a lot more unsettling and worrisome.
Something that guitar riff seemed to illustrate beautifully with its gentle yet trippy, psychedelic sound leading to a massive, slightly jarring crescendo. And a riff that led me to ask what the future holds for Joan and Sherlock?
My Morning Jacket's 'Tropics (Erase Traces)' is from an album critics lauded as one of the best the band has released. An album that even spawned a new non-profit, as My Morning Jacket set up The Waterfall Project, a special issues charity that the band created to help funnel some of the proceeds of their concert ticket sales and merchandise to non-profits they support.
The charity is currently concentrating on funding three non-profits — Everytown for Gun Safety, Fairness Campaign (a non-profit focusing on prohibiting discrimination on the basis of sexual orientation and gender identity) and Healthcare-Now, (an organization that supports a national single-payer healthcare system for all).
Listen to My Morning Jacket's 'Tropics (Erase Traces)' below, and get the album on most major music sites. An album that is one of those you can put on and be transported away from your everyday cares. Because it really is more of a meditation piece than anything.
And from a series that, I think, is still one of the best on TV at the moment and far better than 'Sherlock' will ever be.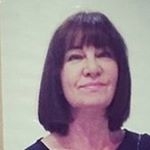 Latest posts by Michelle Topham
(see all)