The fantasy mystery drama My Perfect Stranger, Episode 11 aired last night on KBS2 in South Korea with the show easily managing to maintain its now-loyal audience.
According to Nielsen Korea, the ratings for My Perfect Stranger, Episode 11 were 4.5 percent of the audience share nationwide, with a higher 4.8 percent in Seoul.
Those ratings were almost the same (down .1 percent) nationwide, with a slight fall of .4 percent in Seoul from the drama's previous episode.
Advertising
Thus, proving the bulk of the My Perfect Stranger, Episode 11 audience is people still sticking with the drama as it heads ever closer to its finale.
With the drama's next episode due to air later on tonight, that means we only have two more weeks left before the My Perfect Stranger finale on June 20th.
We will likely see steady ratings or even higher ratings during that time.
International viewers of My Perfect Stranger, Episode 11
While it is more difficult to find out what international viewers think about My Perfect Stranger, Episode 11 when it comes to ratings, a good resource is My Drama List, where viewers from all over the world congregate to discuss their thoughts on the latest episode.
Advertising
After My Perfect Stranger, Episode 11, those comments have remained largely positive about the drama, its cast and the plot. Something that has been consistent since the KBS2 drama's first episode.
The latest comments on that site about Episode 11 then range from:
What an episode! Had me on the edge of my seat and THAT ENDINGGGG.
to commenting on the main leads' relationship development:
Their conversation at the end, I really do love their relationship progression. It doesn't feel forced but genuine and honest.
Much of the conversation also revolves around the identify of the serial killer, as some are convinced one person is the murderer while others believe the hints targeting that person are just a red herring.
Either way, it shows viewers are invested in the plot and its characters, and becoming increasingly desperate to find out whodunnit.
The next episode of My Perfect Stranger will air tonight at 21:50 (KST) on KBS2, with the episode arriving on streaming services Kocowa and Viki outside South Korea soon afterwards.
And yes, I have to agree with the folks over at My Drama List. The K-drama is definitely intriguing and addictive.
Watch the preview for the next episode (in Korean, but you can get the gist) in the video below.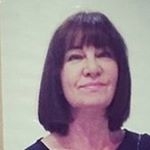 Latest posts by Michelle Topham
(see all)