My Perfect Stranger, Episode 2 audience increases markedly in Seoul
The ongoing South Korean fantasy romance drama My Perfect Stranger, Episode 2 viewer numbers are out and, while the number of people watching the drama fell very slightly in Korea nationwide, its audience in Seoul actually rose quite substantially
Those numbers, from Nielsen Korea, show My Perfect Stranger, Episode 2 viewer numbers fell nationwide from the first episode's 4.5 percent to last night's 4.2 percent.
Not much of a drop, if the truth be told, and pretty normal as most dramas seem to go through this before many pick back up and increase their audience even more.
In Seoul, however, the news is much better with the number of My Perfect Stranger, Episode 2 viewers increasing quite substantially from the first episode's 4.2 percent to last night's 4.9 percent.
In other words, both numbers bode well for a bright future for the Kim Dong Wook-led drama going forward.
What is My Perfect Stranger?
The new and ongoing South Korean fantasy romance drama premiered on Monday, May 1st on KBS2 in Korea.
Called Run Into You in English before the drama premiered, My Perfect Stranger stars the aforementioned Kim Dong Wook alongside Jin Ki Joo, and tells the story of a man and a woman who meet under unusual circumstances.
The man, Yoon Hae Joon, (played by Kim Dong Wook) is the youngest anchor at the TV station he works at, while Baek Yoon Young (Jin Ki Joo) is a would-be writer who works at a publishing company.
While looking for information about a serial murder case, Yoon Hae Joon suddenly travels back to 1987 when the murders began, while Baek Yoon Young also finds herself in the past as she tries to stop her parents from getting married.
As time goes on, however, and the pair become closer, it appears their separate goals may not be so separate after all.
My Perfect Stranger airs on KBS2 every Monday and Tuesday evenings at 21:50 (KST).
Outside Korea, the drama is being streamed via Viki and Kocowa, as well as via Amazon Prime Video.
Its next episode premieres in Korea on Monday, May 8th with it appearing on international streaming platforms soon after.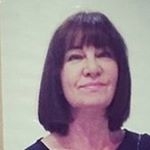 Latest posts by Michelle Topham
(see all)